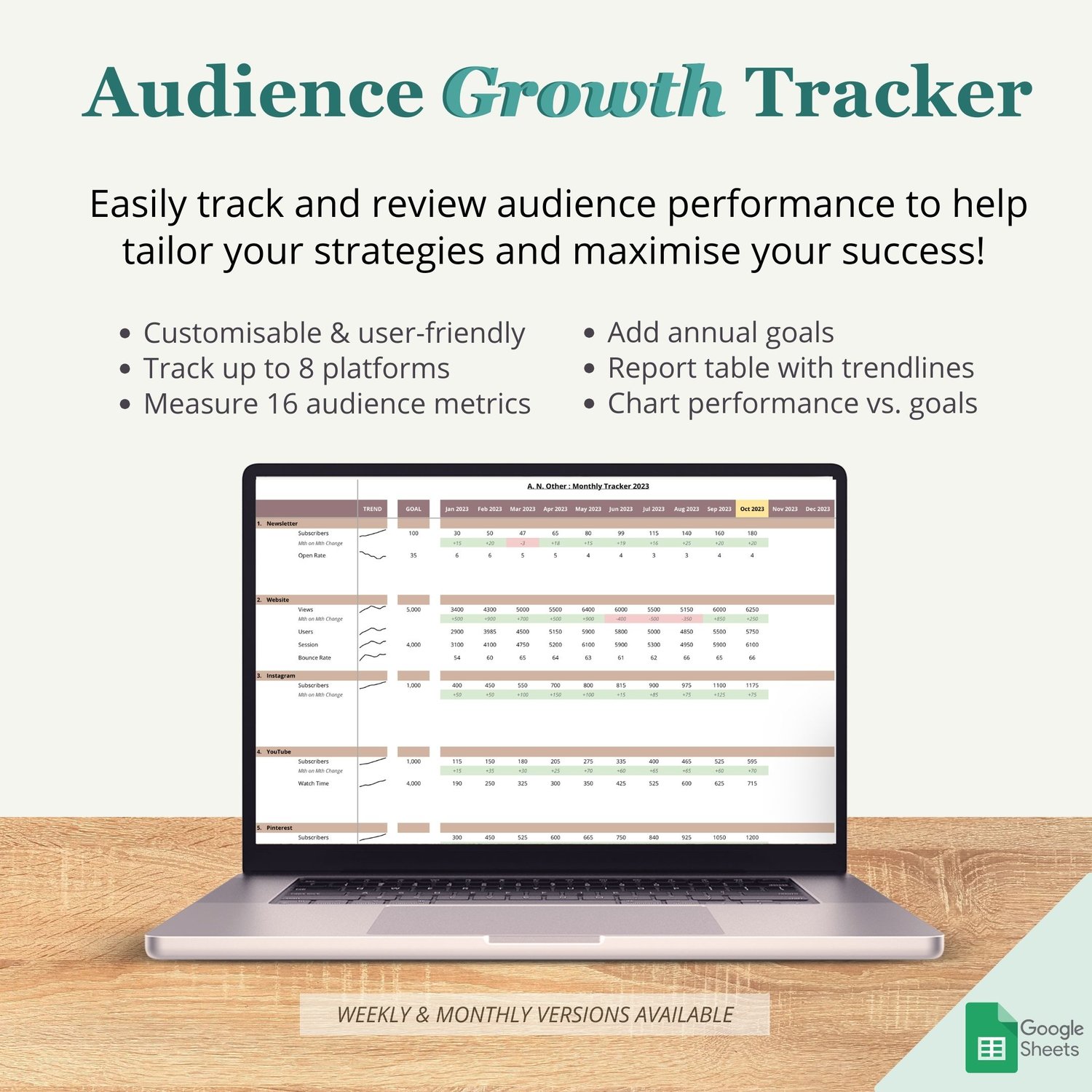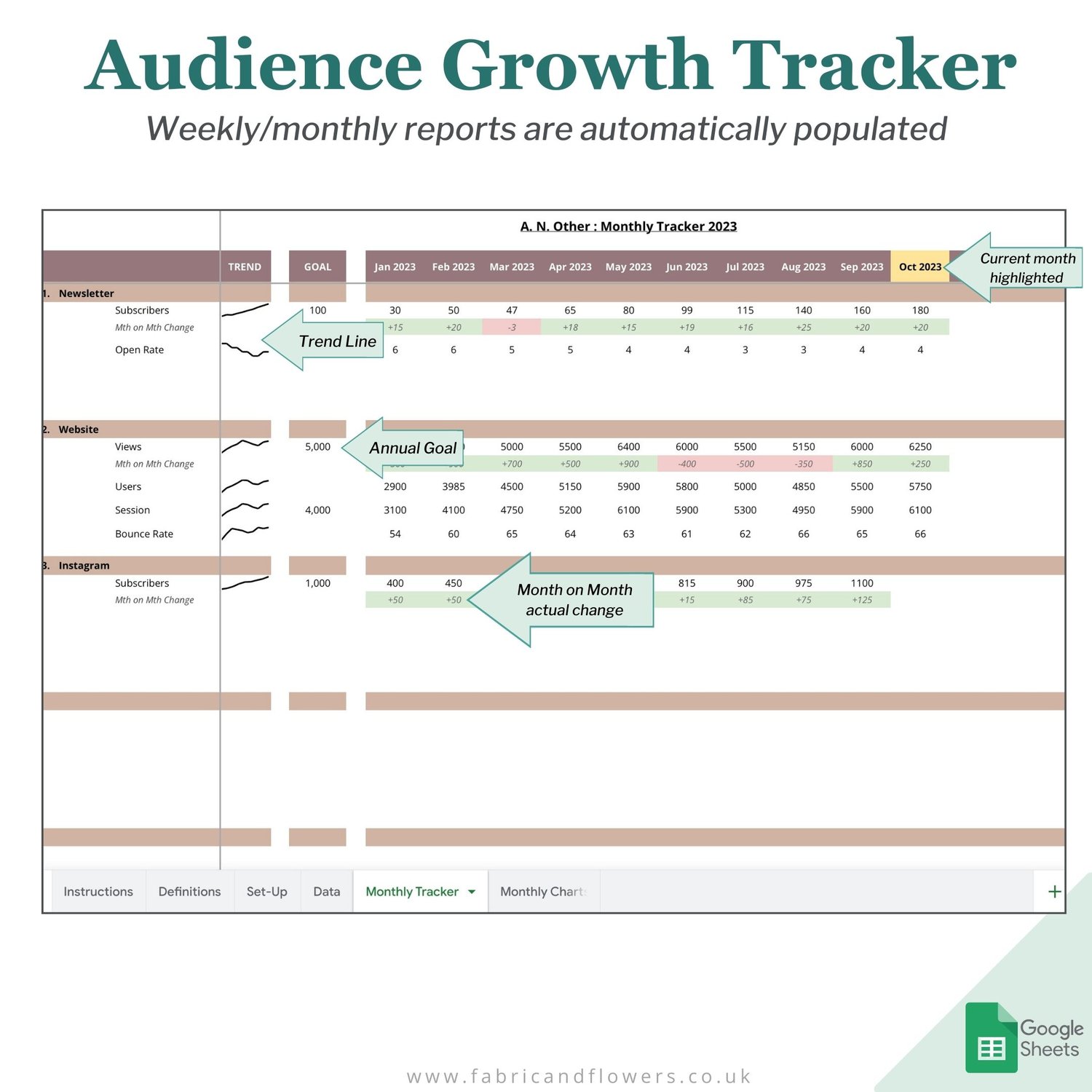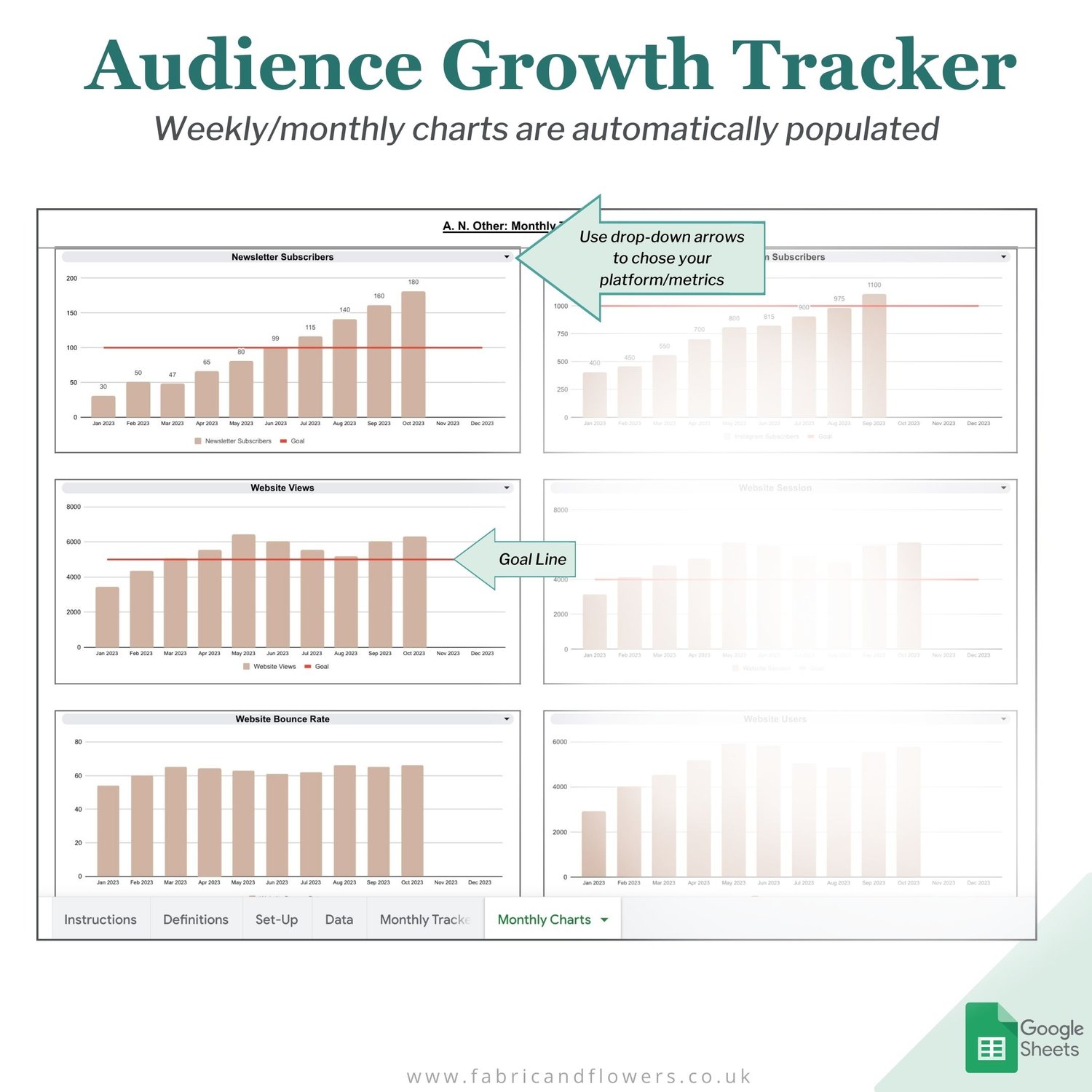 Audience Growth Tracker
The Audience Growth Tracker is an easy to use report which you can customise to track audience performance. Perfect for doing a quick health check of your business, tracking KPIs and performance against your general goals.
The report also includes charts so that you can easily see any underlying trends and make any changes needed in your content to maximise success.
This tracker is great for Creative Businesses in the beginning stages or more established.
Track up to 8 platforms of your choosing eg. Website, Newsletters, Social Media
Measure 16 audience metrics of your choosing eg. subscribers, views, watch time
Add annual goals
Report Table with trendlines
Chart performance vs goals
Weekly & Monthly reporting available
Can be used for 10 years of data allowing you to identify seasonal trends
The Audience Growth Tracker uses Google Sheets which is available free of charge. After purchase, you will receive a PDF with links to download both the weekly and monthly tracker. Refunds are not available for digital downloads (read more here). 
Please note that this is an original template © 2023 by fabric & flowers / Craft a Business. All rights reserved. This template is meant for personal use only, please do not republish or distribute in any form.