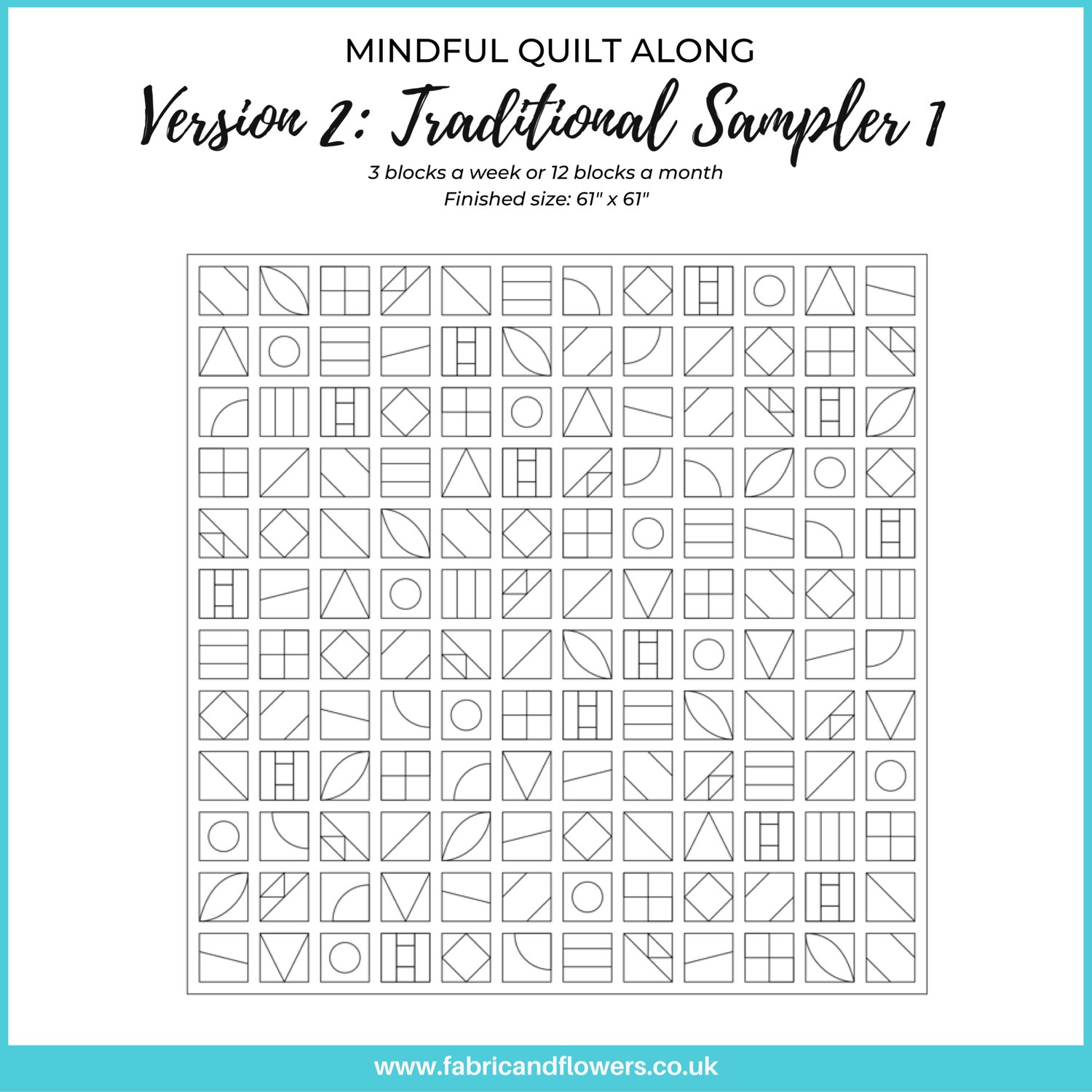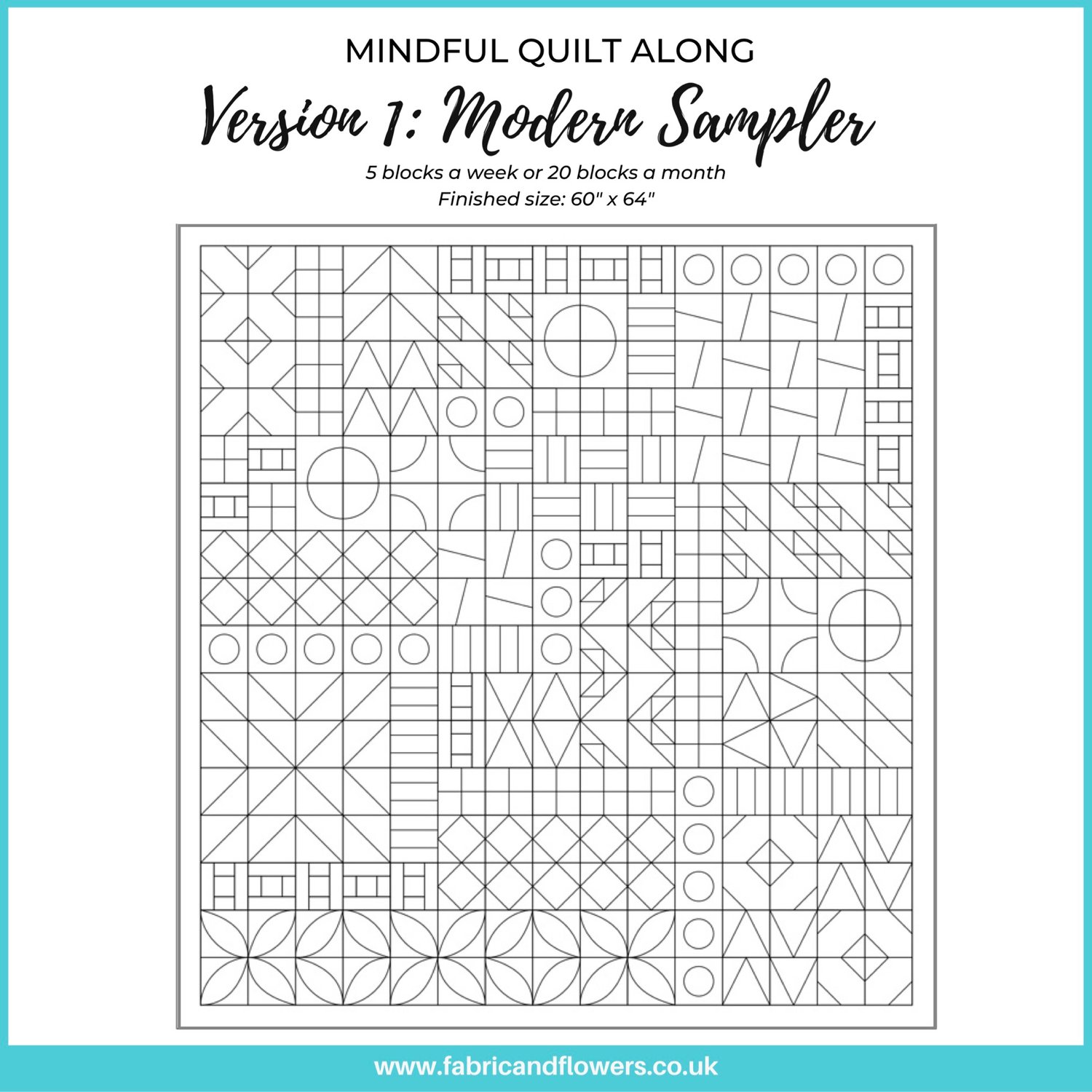 Mindful Quilt Project
PLEASE NOTE: This is a PDF pattern and NOT a finished item!
The
Mindful Quilt Project
aims to help you practise creating and sewing each and every day for just 15-30 minutes, working on a different block each month.
You can read more information about the
inspiration behind the Mindful Quilt Project here
.
By working on just one block style at a time, we are able to focus on the meditative action of sewing daily, rather than trying to remember how each new block goes together! The blocks have been chosen for;
EASE OF MAKING: Each one is relatively simple and shouldn't take more than 15-30mins to sew up.


LEARNING SKILLS: hand-piecing, sewing curves, applique, prepping and organising blocks.


VERSATILITY: many of the blocks can be put together in different ways to create different patterns. Different options will be covered each month so that you can personalise your quilt.


SCRAP BUSTING: if you have a stash of fabric you would like to work through, this is an ideal project! Each block finishes at 4" and you will need pieces of fabric a minimum 1.5" square up to 5" square maximum.


PROGRESS TRACKERS: because it's always good to see that those little moments each day are adding up to something bigger!
The sampler includes a total of 12 blocks.
Fabric wise, this modern sampler is designed to use scraps, so you will need fabrics varying from a minimum of 1
1/2
″ square to a maximum of 5" square.
There are three (3) very different styles of quilts for you to choose from;
VERSION 1: Modern Scrappy Sampler / 240 blocks / 20 blocks per month / 60" x 64"
VERSION 2: Traditional Sampler 1 / 144 blocks / 12 blocks per month / 61" x 61"
VERSION 3: Traditional Sampler 2 / 108 blocks / 9 blocks per month / 40" x 53"
The pattern is suitable for beginner to intermediate sewers and can be hand or machine stitched.
There are a total of fifty-six (56) pages in this pattern guide, including;
Techniques and tips
Quilt Plan colouring sheets
Step-by-step monthly instructions for each block
Monthly trackers
Details on how to complete the quilt
The pattern includes hyperlinks to help you navigate your way to the relevant pages easily
The pattern is provided as an instant download, so a PDF reader is required. Once your purchase is complete, you will be able to download the pattern immediately to print at home or read on a tablet. Refunds are not available for PDF digital downloads (
read more here
).
Please note that this is an original pattern © 2020 by fabric & flowers. All rights reserved. This pattern is meant for personal use only, please do not republish or distribute in any form. The pattern may NOT be used to make and sell commercially without the express permission of the author.