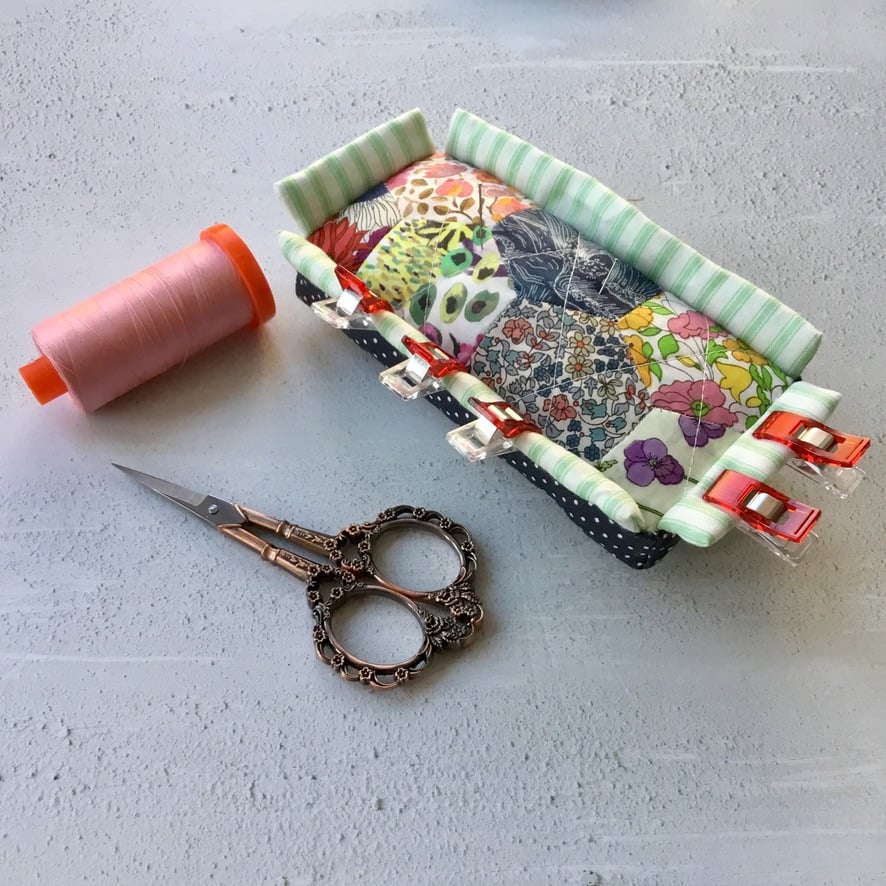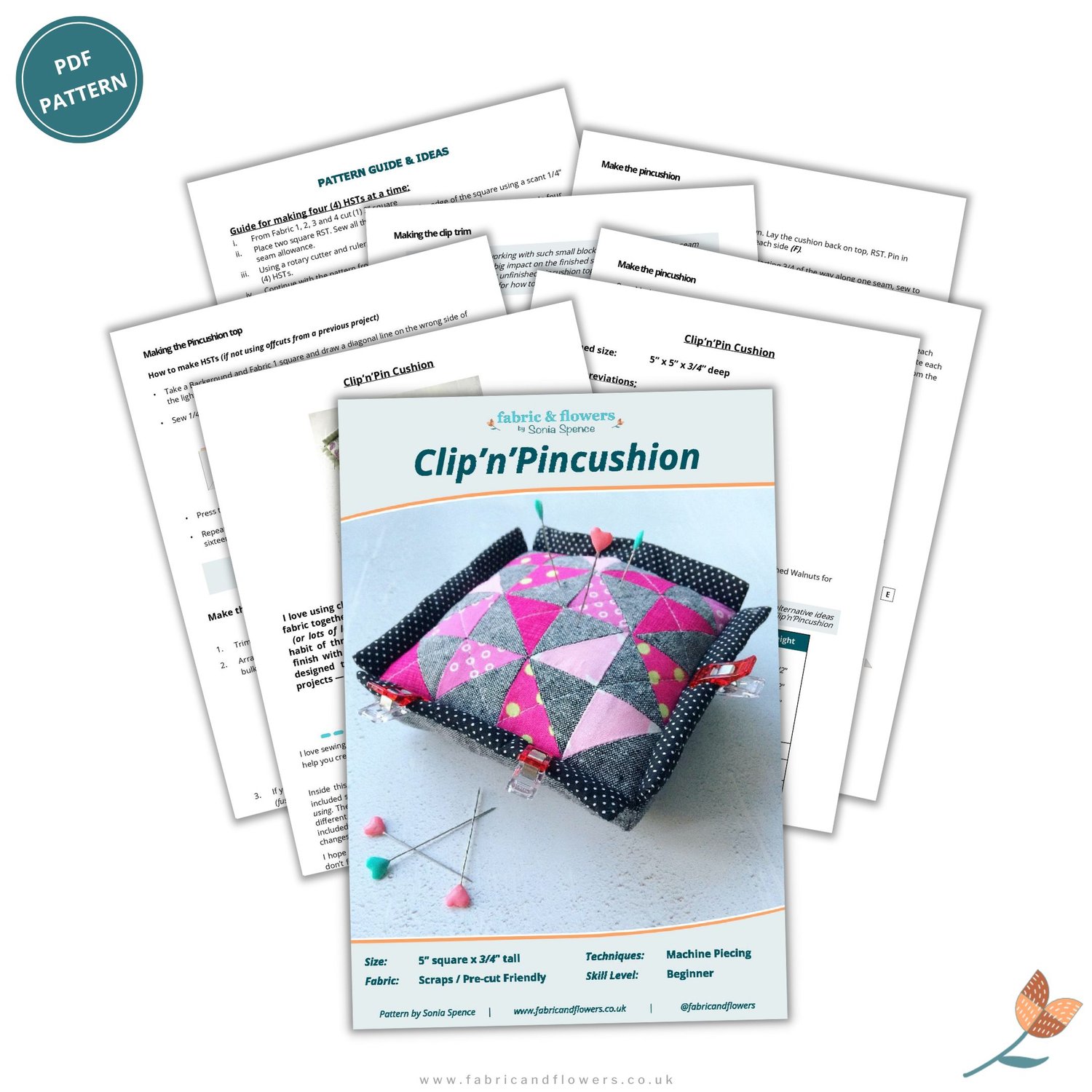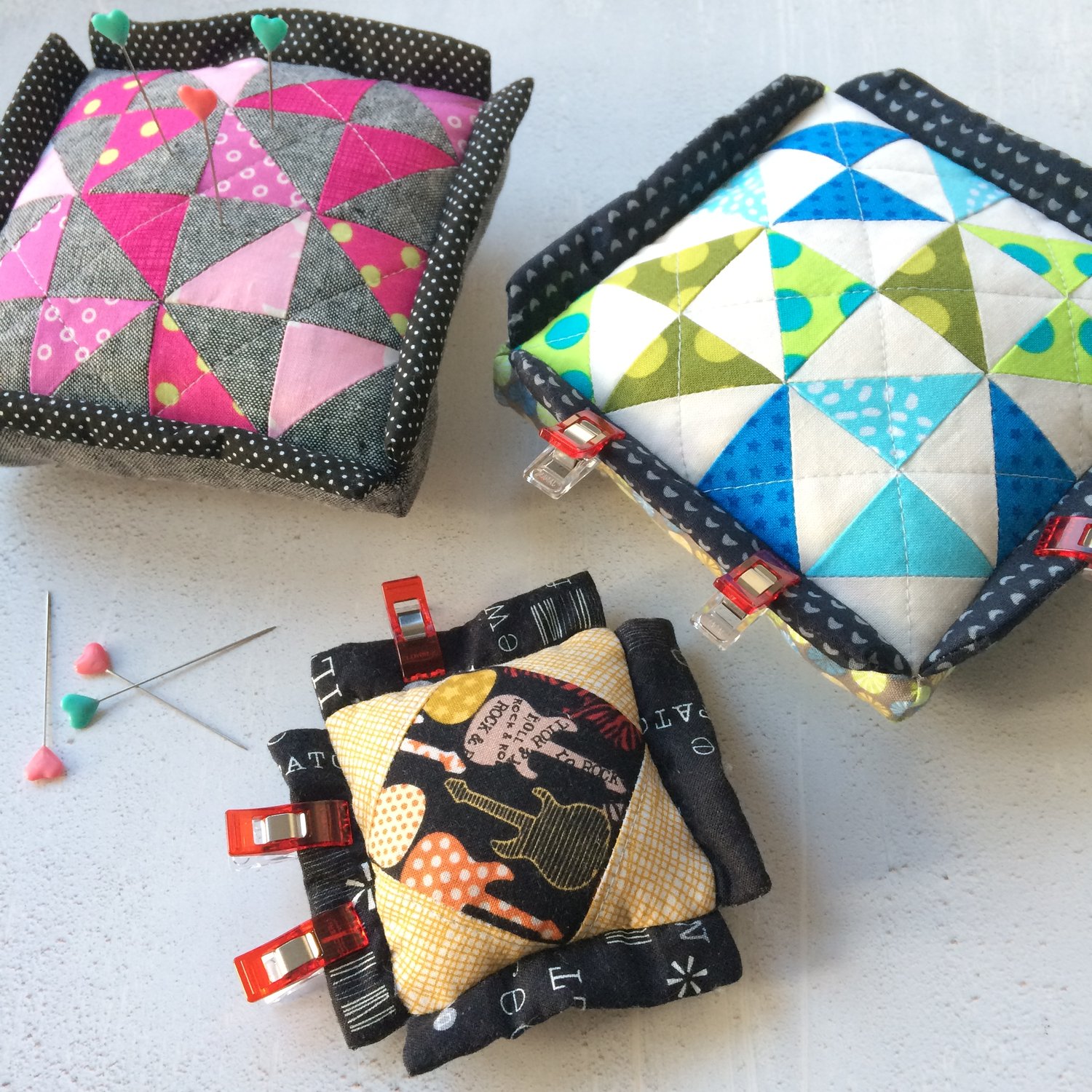 Clip'n'pincushion
The Clip'n'Pincushion is created using off-cuts from previous sewing projects. It includes a trim on each side, the perfect size for keeping sewing clips where they can be easily found or returned to!
The pincushion has a squared base giving it a little height so that pins can be pushed in and it's easy to put clips on the trim whilst you're mid-sewing a project! 
There are nine (9) pages in this pattern guide including;
Step-by-step instructions on how to create Half Square Triangles if you don't have any to hand.
Tips on sewing with such small blocks.
How to adapt the pattern to make different sized Clip'n'Pincushions
Ideas on how to personalise the pattern.
Notes page to write down any changes/additions that you make. 
The finished clip'n'pincushion measures 5" square x 0.75" tall and includes instructions for how to adapt the pattern to any sized pincushion.
The pattern is suitable for beginner to intermediate sewers. You will need basic knowledge on how to use a sewing machine and hand-sewing.
The pattern is provided as an instant download, so a PDF reader is required. Once your purchase is complete, you will be able to download the pattern immediately. Refunds are not available for PDF digital downloads (read more
here
).
Please note that this is an original pattern © 2018 by fabric & flowers. All rights reserved. This pattern is meant for personal use only, please do not republish or distribute in any form. The pattern may NOT be used to make and sell commercially without express permission of the author.